How to Choose the Right Yoga Teacher Training Program in Bali?
Join the Best Yoga Teacher Training Program in Bali
Bali is a new emerging hotspot for Yoga in World. The exceptional scenery with serene beaches, lush greenery, pious atmosphere, and aesthetic landscape of the place makes it perfect for yoga.
There are many yoga schools in Bali and in between all these, it is really a daunting task to choose the right one for you.
It is important to take your own time before choosing the best yoga school for you. So, you need to take the time to research and carefully consider your options.
We are giving you some tips and talks to help you choose the right school amidst the chaos of various yoga schools in Bali.
Know Your Goals and Preferences
Why are you wishing to join the yoga teacher training program in bali?
What are your goals?
What do you want to learn?
Is there any specific style of yoga or a certain teaching approach that you want to learn?
Knowing what you want to get out of the program and what you prefer in terms of teaching style and environment can help you narrow down your options.
Once you understand all your goals and preferences, you are able to determine the best yoga school for you in Bali. This is the first step towards choosing the right school.
Complete this step and then move to the next step which is as follows.
Find Reputable Schools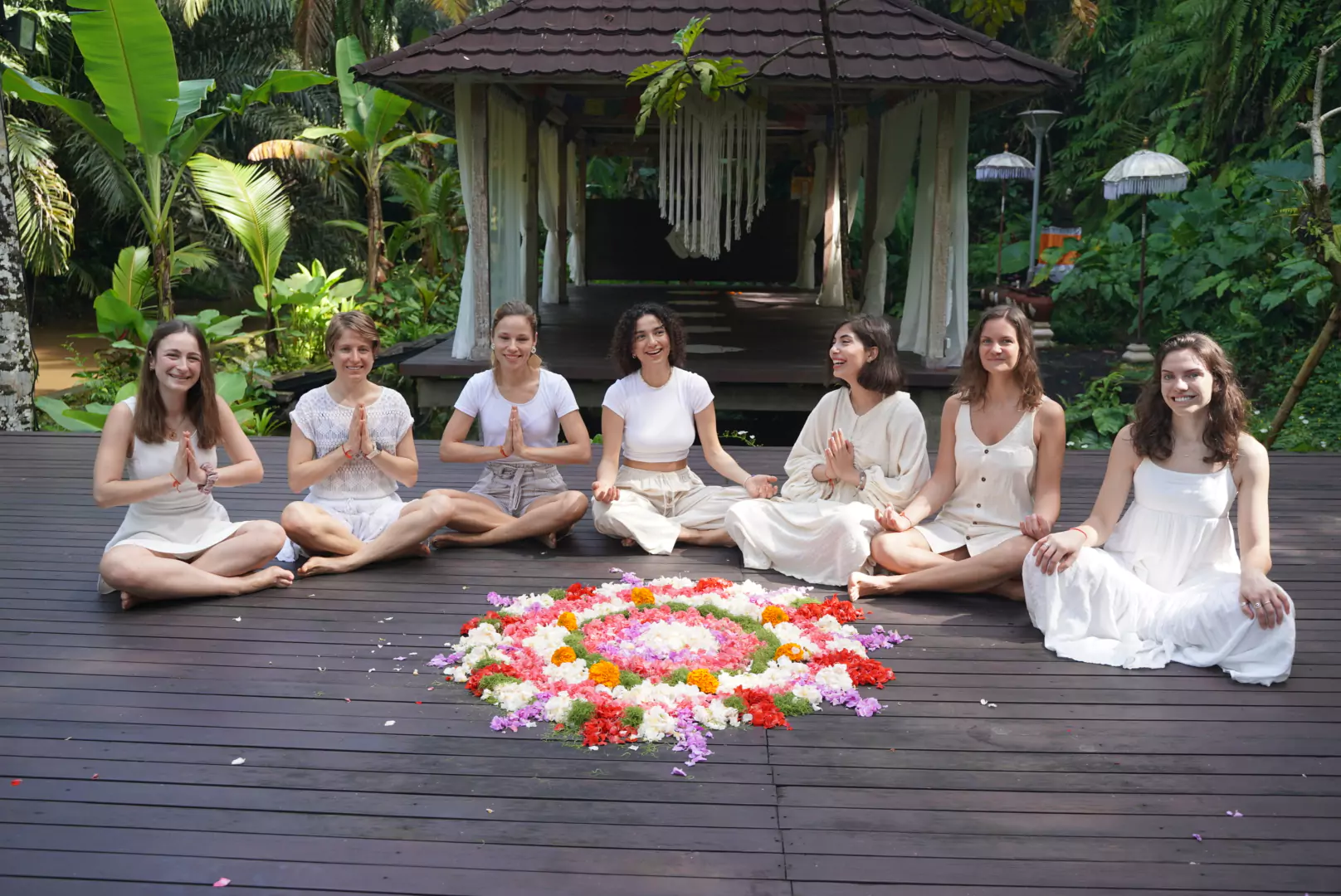 There are many yoga schools in Bali, Indonesia and you need to find one with a good reputation. Always choose the one which is registered with Yoga Alliance.
Yoga Alliance is the international body governing yoga teacher training programs. This ensures that the program meets certain standards and that you will be eligible for certification upon completion.
Do good research on yoga schools before joining them. With this, the course and curriculum will also be as per the guidelines of Yoga Alliance, USA.
Check the Curriculum
Look at the curriculum of the program and make sure it covers all the topics you are interested in and that the program is comprehensive. Some programs may focus more on the physical practice, while others may delve deeper into philosophy and meditation.
What you want to learn during your course is important. There might be a precise topic in which you need comprehensive learning or you want to make your understanding stronger, so, check the curriculum by doing proper research on a particular topic with a website.
Look for a course outline and check the duration of the program. Also, look for information on yoga styles and philosophy
Consider the Location and Accommodation
Bali is a beautiful and popular destination for yoga teacher training programs, but make sure you research the location and accommodation options.
Do you prefer a quiet and secluded environment, or do you want to be close to the beach and nightlife?
While thinking of your preferences, know what a yoga teacher training program needs. The right yoga practice needs a peaceful and pious atmosphere with a green and serene landscape.
Yoga is a divine practice, so, it is necessary to perform the practice in a location that is away from chaos and negativity. Check the accommodation options and make sure they meet yoga standards.
Read Reviews and Testimonials
Reviews and Testimonials on websites and Google ratings of the school are given by students who have joined any course in the past. They share their experiences and also mention the good and bad points as well of the school.
Just look for reviews and testimonials from past students of the program. This can give you a good idea of what to expect and whether the program is right for you.
Don't just check for a single school, check reviews and testimonials of multiple schools and then choose the best among them. Always go with the one which gets maximum ratings in teaching style, atmosphere, stay, and food.
Talk to the Teachers
If possible, try to talk to the teachers who will be leading the program. This can give you an idea of their teaching style and approach, and whether it resonates with you.
Also, check the years of experience of teachers. Understand their field and way of teaching. Judge if you are connecting with them or not.
At last, they are the one who teaches you, who connects with you.
So, it is necessary to know before joining that are you able to connect with them.
Are you able to understand their points?
Sometimes, teachers have many years of experience but still, they are unable to reach through your mind, unable to make you understand a point. So, it is necessary that you are getting the point of a teacher.
Talking to a yoga teacher before joining a course is like a demo class where you get a maximum idea of choosing the right yoga teacher training course.
Budget Friendly Classes
Obviously, budget is the first thing which should be concerned before joining a program. There is a certain budget of yours.
Compare the prices of different yoga teacher training programs in Bali and choose the one that fits your budget.
So, go through the fees page of a school or talk to them directly to know their pricing and fee structure. If this matches your pocket-friendly prices, then great! go ahead and opt for the course.
Class Size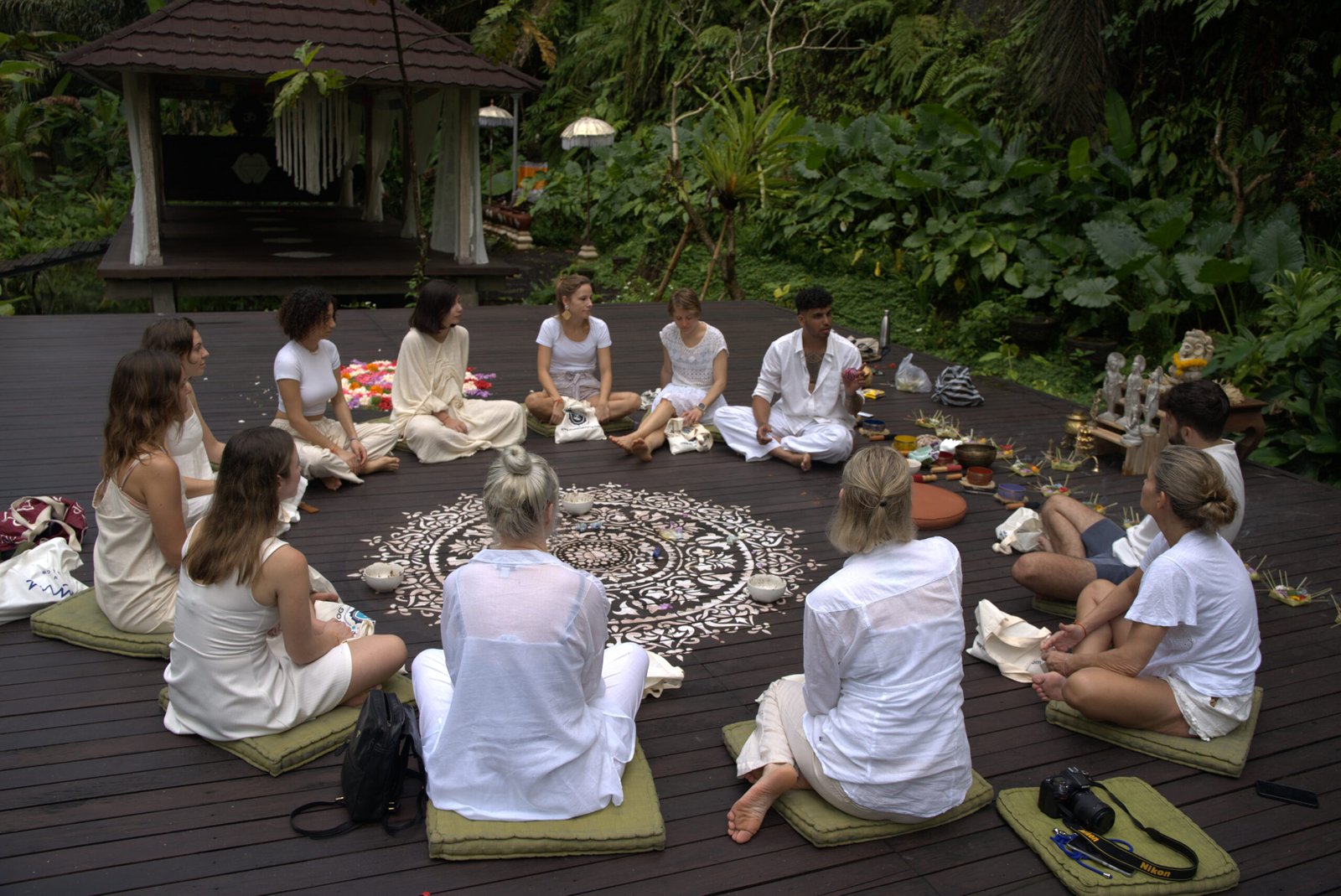 Check the class size and student-teacher ratio of the program. It is essential to have individual attention and guidance during the program to learn effectively.
Never join a course with so many students in a single class. It results in a lack of interaction with your teacher.
On the other hand, if the class size is small, you don't find the zeal to learn as there is less competition. So, always go with the average class size. The rest all depends on your wish.
By considering these factors, you can choose the right yoga teacher training program in Bali that meets your needs and helps you achieve your goals.