OVERVIEW
11 Days - 100 Hour Yoga Teacher Training Course in Bali, Indonesia
Join the shortest yoga course suitable for Beginners level yoga learners in Bali, Indonesia. Maa Shakti Yog comes up with the course of 100 Hours of Yoga that demand just 11 days from your busy schedule. If you have decided to embark on the journey of yoga then we will present every possible way for you. The course of the short tenure lets you explore the depth of yoga under the preaching of well-qualified yog gurus having years of experience.
Despite being the course of short tenure, 100 hours of yoga in Bali covers all the important details and fundamentals of yoga. As a beginner, you might be just aware of some twists and turns of the practice but yoga is not limited to this. There are many more things as well. The classes start early in the morning and keep going till evening with food break and rest break in between.
The interesting fact about the course is that you can switch it to the 200 Hours Yoga TTC anytime. That is if you have enrolled for 100 Hours Yoga Course only and now wish to join the 200 Hours Yoga TTC, then after the completion of 100 Hours for 11 days, you can continue the 10 days of further training with Maa Shakti Yog making it a 200 Hours Yoga Teacher Training Course.

Yogic Food
3 meals a day (100% Veg Organic)
Water/Coffee/Tea/Detox Juices
Vegan and Gluten-Free
Seasonal vegetables
Yogic diet
Other dietary requirements on request

Accommodation
Dining Area
Environmentally friendly
Luggage Room / Storage
Multilingual staff
Garden/Restaurant
Smoke-free property
Easy to Access
Cafe nearby
Restaurant nearby
Books & Stationery store
River nearby
Convenience/Grocery store nearby
Cyber (Internet) Cafe nearby
Tour & Travel agencies nearby
Outdoor Excursions
Bali's traditional ceremony
Traditional Temple
Beach
Ubud Monkey Forest
Daily Yoga Schedule:
TIMING

ACTIVITES

06:30 - 07:30

Pranayama &Meditation

08:00 - 09:30

Asana (Hatha, Iyengar and Alignment - Intro to the technique and practice)

09:30 - 10:00

Breakfast

11:00 - 13:00

Teaching Methodology, Anatomy - Physiology, Alignment and Adjustment

13:00 - 14:00

Lunch Break

14:00 - 15:30

Rest or Self study

15:30 - 16:30

Philosophy (History of Yoga , Yog darshan )

16:30 - 18:00

Asana (Vinyasa and Flow)

18:10 - 18:30

Yog Nidra and Sound Healing

19:00

Dinner
---
Course Syllabus:
Asana is a Sanskrit word that means, "Yogic Postures or Movements". Traditionally defines, asana means "Comfortable Seat", which means, it is a seated posture used in meditation.
Pranayama, also known as breathing exercise is the foundation of yoga practice. "Prana" means breath and "Ayama" means to control; on combined, "Pranayama" means "to control or hold the breath".
Observing your deep breaths which facilitate to still your mind for a few minutes, where it is away from all the unnecessary aspects; this is meditation. There are mainly 4 types of meditation styles you'll focus on, i.e., Traditional Himalayan Meditation, Healing Meditation, Crystal Meditation, and Sound Meditation.
Chanting the powerful, spiritual mantras helps in the union of the body with the mind. It will surely give you a deeply philosophical experience.
Anatomy deals with the bodily structure of an individual and how to protect from injuries. In the yoga teacher training classes, they conduct the theoretical class of Anatomy too.
The yoga teacher training courses focus on body alignments, which means doing poses or asanas in an effortless state of body, according to the body composition of an individual. Alignments are very significant to understand any style of yoga practice.
Philosophy here means Yoga Philosophy which includes the systemic study of the body, mind, and spirit of an individual.
Yoga Mudras means "gesture" that facilitates the flow of energy in the body of an individual. Treating under the heading of Yoga Mudras, Bandhas is body locks in yoga.
Shatkarmas is basically the six purification techniques that aim to clean the body, free from all diseases. More than this, it improves the flow of prana into the organs of the body.
Teaching methodology in the yoga courses specifically aim in providing a nurturing environment to students, making lesson plans, setting class environment, and conducting classes regarding various yogic practices for gaining enough confidence and awareness on building a good student-teacher relationship.
---
Accommodation and Facilities
The accommodation of Maa Shakti Yog is a clean and small hotel in Bali, committed to offering you the best experience. It sets around the exquisite nature and artistic ambience of the town of Ubud. The rooms are equipped with all amenities and relaxing spaces with a marvellous view. There is a big where you can relax properly, a large pool to dive on, and a rich Balinese culture to explore. Immerse into the thriving atmosphere of Bali with Yoga in Bali.
Facilities
Spa
Swimming Pool (Indoor)
Swimming Pool (Outdoor)
Air-Conditioned Rooms
Café
Dining Area
Environmentally Friendly
Garden
Luggage Room/storage
Meditation Garden
Multilingual Staff
Restaurant
Smoke-Free Property
Yoga Deck
Yoga Shala
Yoga Studio
Atm / Banking
Bicycle Rental
Conference Room
Dry Cleaning
Free Wi-Fi
Internet Access
Meeting Room
Parking Lot
Tour Assistance
Wireless Internet
Outdoor Shower
During the training you will stay in a spacious room with an ensuite bathroom, a working desk, a sofa, overlooking the pool.
---
Healthy Food
Maa Shakti Yog believes that "when the diet is wrong, medicine is of no use. When the diet is correct, medicine is of no need" (Ayurvedic Proverb). This is why yogic food is an integral part of their yoga programs. The meals include seasonal vegetables and fresh fruits, juices, all vegetarian and cooked fresh daily. They will nourish your body with all the nutrition you need for your yogic practices.
The following dietary requirement is served:
Vegetarian
Vegan and Gluten-Free
Other dietary requirements on request
The following meals are included:
Breakfast
Lunch
Dinner
Drinks
The following drinks are included:
Water
Coffee
Tea
Detox juices
---
100 Hour Yoga TTC Upcoming Course Dates and Fees
Reserve your seat on any one of our available dates.

Date: 2nd February to 13th February 2023
USD 1100

(Shared Room)

USD 1500

(Private Room)
Seats: 1 Left

Date: 2nd March to 13th March 2023
USD 1100

(Shared Room)

USD 1500

(Private Room)
Seats: 7 Left
---
What's included
Transfer from airport DPS to School
10 nights accommodation (including 1 night free that you can choose to take before or after the training)
3 vegetarian meals per day during the course
Herbal teas and healthy juices
Ashtanga and Vinyasa yoga, Iyengar Hatha yoga sessions
Teaching Methodology, Anatomy, and Philosophy classes
Meditation, Pranayama, and Mantra Chanting
Studies materials
Eligible to register with Yoga Alliance upon completion of this training
Excursions and Traditional cultural activities
Yoga Nidra and Sound Healing
Certificate of completion - Yoga Alliance Certificate (RYT)
---
Outdoor Excursions During Yoga Program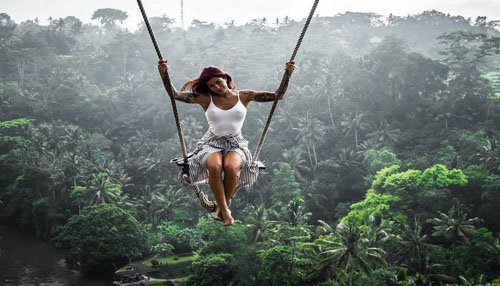 Bali Swing Park

Ubud, Bali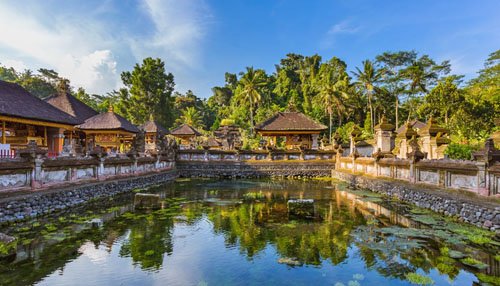 Pura Tirta Empul

Tampaksiring, Bali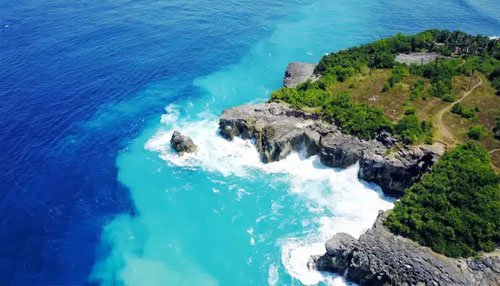 Blue Lagoon Beach

Padangbai, Bali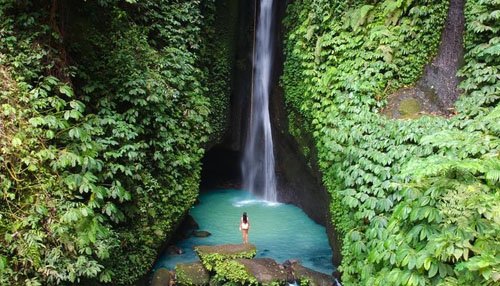 ---
Payment Policy
Generally, all fees are non-refundable. Should a change in scheduling occur at the schools direction, the student may transfer fees from one course to another if requested at least 5 days before the start of that course. If a student withdraws from the YTT under any circumstances, fees are non-refundable and non-transferable.

Should a student need to cancel the booking he/she will be given the option to join a later course. This option can be taken within a time-span of two years. Should a student forgo with this option a new deposit payment does not apply.