How to Start a Career as a Yoga Teacher: A Step-by-Step Guide
Yoga is not only a great way to improve your physical health but also a fulfilling and lucrative career. If you are passionate about yoga and want to share your knowledge and expertise with others, becoming a yoga teacher could be the perfect career for you.
But where do you start? 
Learn how to turn your passion for yoga into a fulfilling and lucrative career as a yoga teacher. In this article, we provide a step-by-step guide on how to get started.
Discover the importance of obtaining proper training and certification, choosing a location for your yoga studio, building a strong brand, marketing your classes, and growing your business.
Whether you're a yoga enthusiast looking to turn your passion into a career, or a seasoned instructor seeking to expand your offerings, this guide offers practical tips and strategies to help you succeed in the yoga industry.
Step 1: Develop Your Personal Practice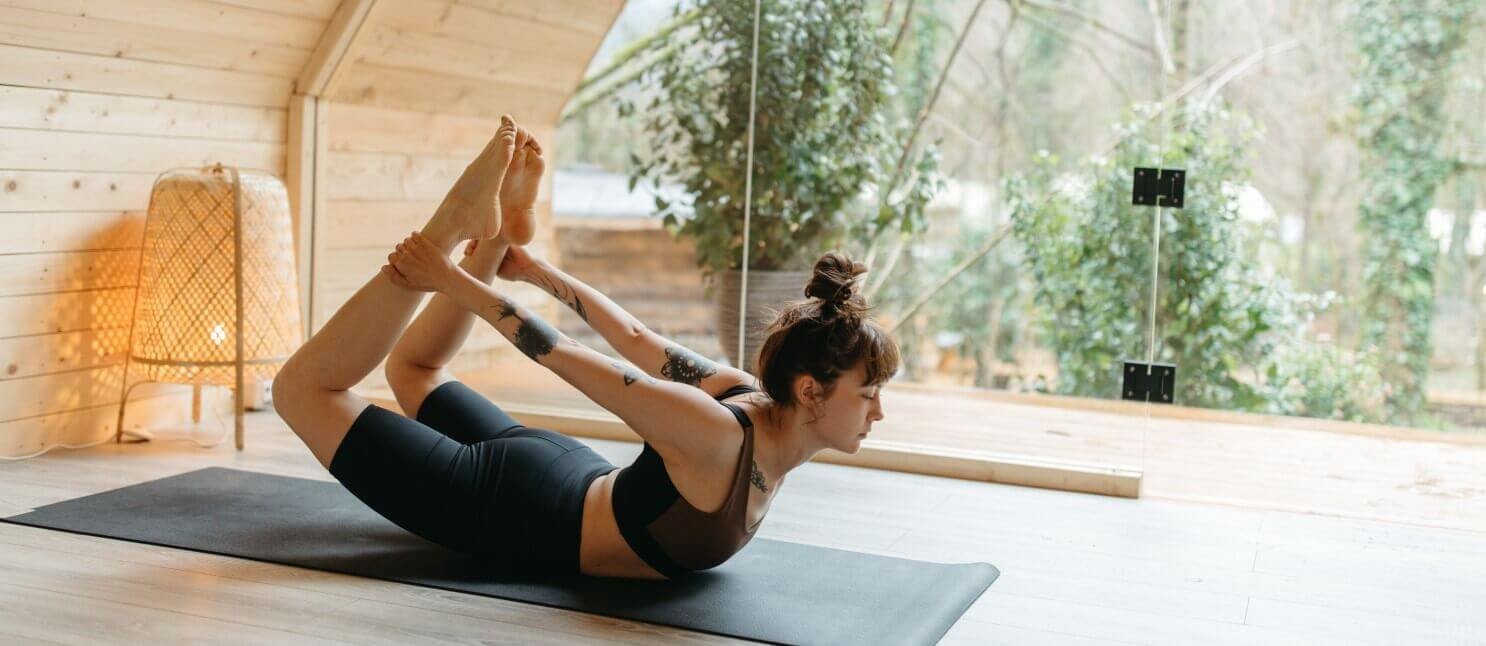 The first step in becoming a successful yoga teacher is to develop your personal practice. Before you can teach others, you need to have a deep understanding of the different yoga styles, postures, and philosophies. This requires a regular practice and a commitment to self-study.
One of the best ways to deepen your understanding of yoga is to attend workshops, retreats, and classes taught by experienced teachers. This will give you the opportunity to learn from others, ask questions, and gain more knowledge and insight into the practice.
When developing your personal practice, it's important to explore different styles of yoga and find what resonates with you. Some popular styles include Hatha, Vinyasa, Ashtanga, Bikram, and Iyengar. Each style has its own unique set of postures, breathing techniques, and philosophies, so take the time to try out different classes and find what works best for you.

Step 2: Choose a Yoga Teacher Training Program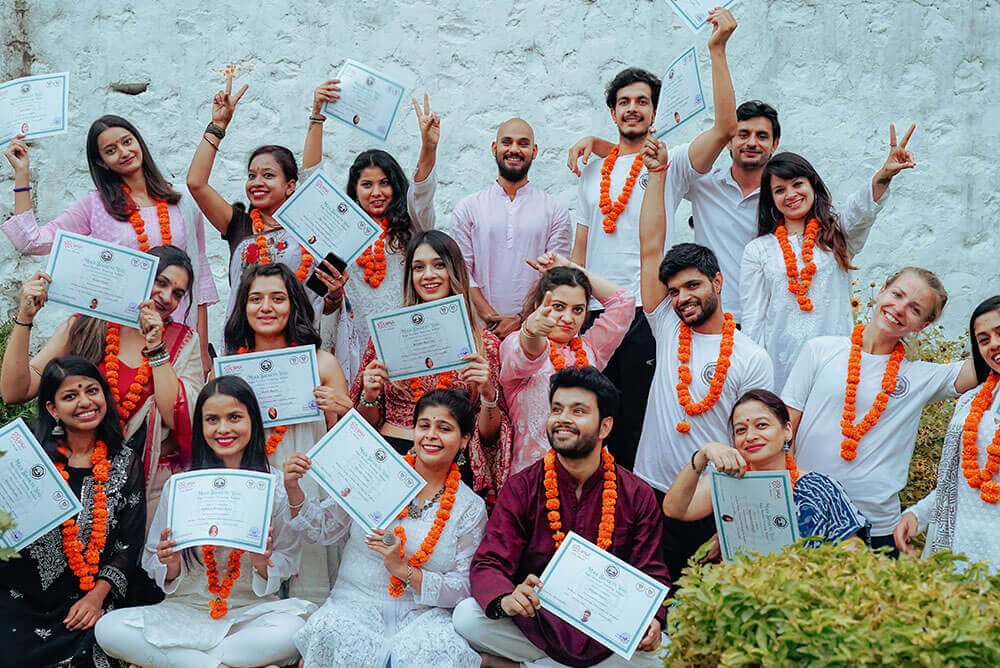 After developing your personal practice, the next crucial step in starting a yoga teacher career is to choose a suitable yoga teacher training program. It is important to consider several factors while selecting a program, including the program's accreditation, the quality of teachers, and the curriculum. This ensures that you receive a quality education and are able to provide the best guidance to your future students.
When searching for a yoga teacher training program, look for one that aligns with your interests and goals. There are different types of programs available, ranging from those that focus on specific styles of yoga to those that offer a more holistic approach. Ensure that you select a program that best suits your needs.
The minimum requirement for most yoga studios and organizations is a 200-hour program. However, you can choose to pursue a 300-hour or 500-hour program for more in-depth training. A 300-hour program builds upon the foundational knowledge and skills taught in the 200-hour program, while a 500-hour program offers more advanced training in yoga philosophy, anatomy, and teaching techniques.
Additionally, it is important to ensure that the program you select is accredited by a recognized organization. Accreditation ensures that the program meets certain standards and is recognized by yoga studios and organizations. Finally, consider the quality of teachers at the program. Ensure that they are experienced, knowledgeable, and have a teaching style that resonates with you. By selecting the right program, you can lay a strong foundation for your yoga teacher career.
After choosing a yoga teacher training program, there is a additional steps to take to kickstart your yoga teaching career. This include registering with a yoga alliance.
Register with a Yoga Alliance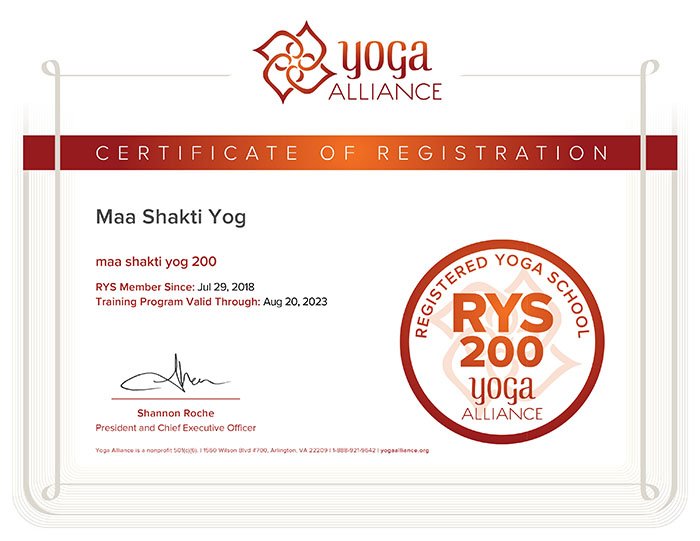 The Yoga Alliance is a professional organization that promotes and supports the integrity and diversity of the yoga profession. Registering with the Yoga Alliance is not mandatory, but it is highly recommended as it provides a standard of education and a framework for ethical conduct. It also gives credibility to your training and allows you to use the registered yoga teacher (RYT) designation, which can be helpful in attracting new students and securing teaching opportunities.
To register with the Yoga Alliance, you must complete a minimum of 200 hours of yoga teacher training from a registered yoga school (RYS). The training must cover topics such as yoga philosophy, teaching methodology, anatomy, and ethics. Once you complete the training, you can create an account on the Yoga Alliance website and submit your credentials for review. If approved, you will become a registered yoga teacher (RYT) and can use the RYT designation.
Step 3: Gain Teaching Experience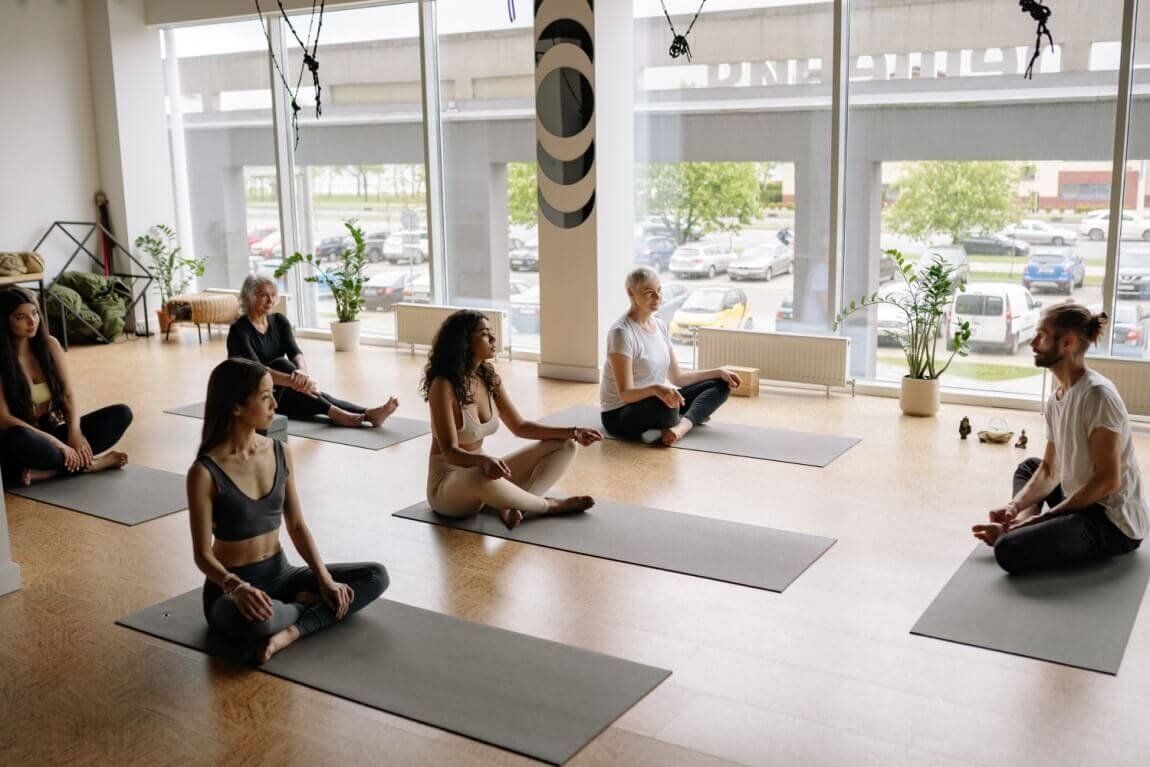 Once you have completed your teacher training program and registered with the Yoga Alliance, it's time to start teaching yoga. This can be an exciting and nerve-wracking experience, but remember that teaching is a journey of learning and growth. This will provide you with valuable experience teaching different types of students with varying levels of experience.
Volunteering to teach in front of a live audience is an effective way to refine your teaching style and improve your communication skills. It will also help you build confidence in your ability to guide others through a yoga practice. You can also offer private lessons to friends or family members to gain more experience and receive feedback on your teaching style.

Start by offering classes at local gyms, community centers, or other venues. Consider offering free classes or discounts to attract new students and build a following. You can also offer private sessions to individuals or small groups to gain more teaching experience and make extra income.
It's important to keep in mind that gaining teaching experience is an ongoing process. Even after securing your first teaching position, continue to seek out opportunities to teach and expand your knowledge. This will help you refine your teaching style, develop your own unique voice, and better serve your students.
As you start teaching, remember to focus on your students' needs and create a safe and welcoming environment for them. Be prepared to modify poses or sequences to accommodate different levels of experience and injuries. Also, don't be afraid to ask for feedback from your students to improve your teaching skills and create a better experience for them.
In addition, it's helpful to attend workshops and classes taught by experienced teachers to continue learning and improving your teaching skills. By gaining teaching experience and continuing to learn, you will become a more confident and effective yoga teacher, and be better equipped to help your students on their own yoga journeys.
Step 4: Create a Niche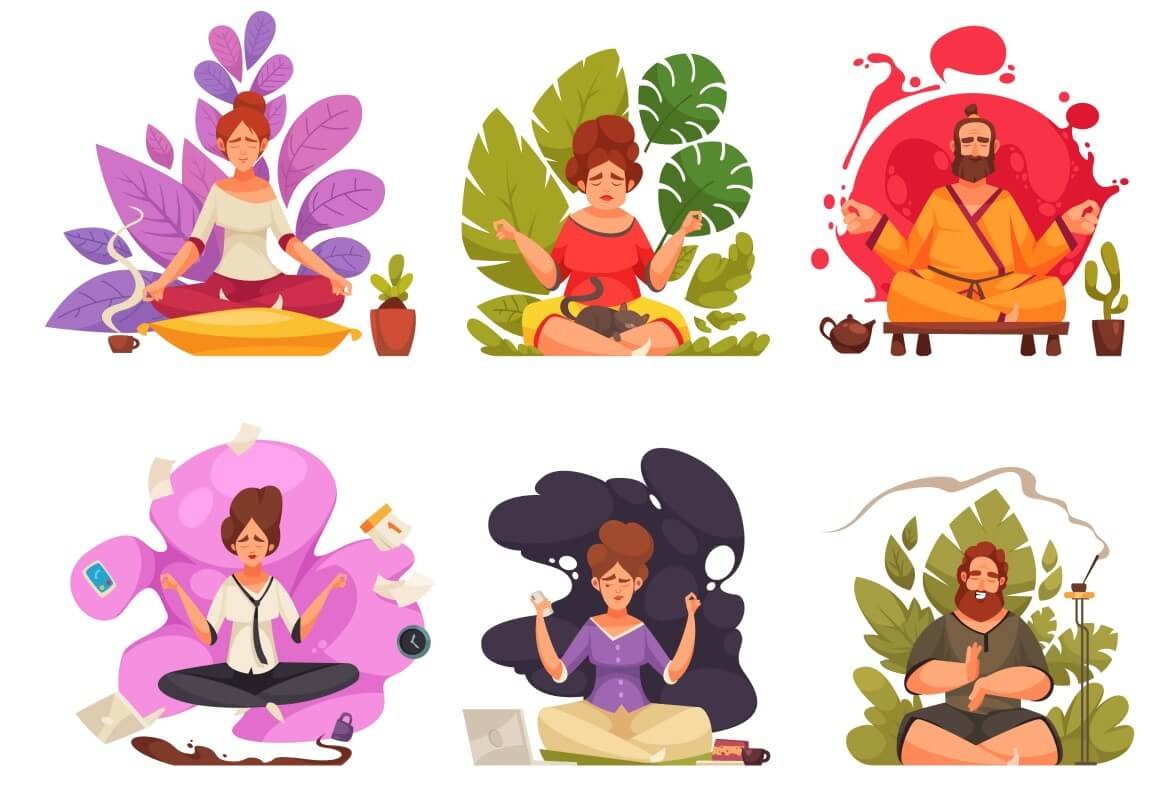 Creating a niche or specialty as a yoga teacher is crucial to stand out in a crowded field. One way to do this is by identifying a specific area of focus or interest that sets you apart from other yoga teachers.
You can create a niche by teaching a particular style of yoga, such as vinyasa, restorative, or hot yoga. Another option is to specialize in teaching a particular population, such as pregnant women, seniors, or athletes. You can also focus on a specific aspect of yoga, such as mindfulness, meditation, or pranayama (breathing techniques).
Having a niche will help you attract students who are looking for a specific type of yoga experience and resonate with your teaching style. It also allows you to market yourself more effectively and differentiate yourself from other yoga teachers in your area. By developing a niche, you can establish yourself as an expert in your area of focus and build a loyal student following.
Keep in mind that creating a niche takes time and effort. It's important to continue to develop your skills and knowledge in your area of focus and stay up to date with the latest developments and trends in the yoga industry. With dedication and hard work, you can establish yourself as a successful and respected yoga teacher in your niche.
Step 5: Market Yourself
Marketing yourself as a yoga teacher is an essential step in building a successful career. Creating a website and social media profiles to showcase your teaching style, experience, and offerings is a great way to start.
Your website should include a brief bio, your teaching philosophy, and information about your classes, workshops, and retreats. You can also include testimonials from satisfied students to build credibility and attract new students.
Social media is another powerful tool for marketing yourself as a yoga teacher. Post photos and videos of your classes, share inspiring quotes or articles related to yoga, and engage with your followers by answering questions and responding to comments.
Another effective way to attract new students is to offer free classes or discounts to new students. This will give them a chance to experience your teaching style and build a relationship with you. You can also partner with local businesses or organizations to offer yoga classes or workshops, which can help you reach a new audience and build your reputation in the community.
Remember, marketing yourself as a yoga teacher is an ongoing process. Stay active on social media, update your website regularly, and continue to offer new classes and workshops to keep your students engaged and interested. With dedication and a strong marketing strategy, you can build a successful and fulfilling career as a yoga teacher.
Conclusion
In conclusion, starting a career as a yoga teacher requires a combination of dedication, knowledge, and marketing skills. By following the steps outlined in this article, you can launch a successful and fulfilling yoga teaching career.
Developing a personal practice is an important first step to becoming a yoga teacher. This helps deepen your understanding of different yoga styles and philosophies, and prepares you for teaching others. Choosing a reputable and quality teacher training program is the next crucial step. Consider factors such as accreditation, teacher quality, and curriculum when making your choice.
Gaining teaching experience is also important. Volunteer to teach at local community centers or gyms to build your skills and confidence in teaching different types of students. Creating a niche or specialty can help you stand out as a teacher and attract students who are interested in your area of expertise.
Finally, marketing yourself is crucial to building a successful career as a yoga teacher. Use social media and other online platforms to showcase your offerings, and consider offering free classes or discounts to new students to attract more business.
By following these steps and staying true to your passion for yoga, you can launch a successful and fulfilling career as a yoga teacher. Remember to share your knowledge with enthusiasm and authenticity, and you will no doubt inspire and help others on their yoga journey.
FAQs
Do I need to have a strong physical practice to become a yoga teacher?
No, a strong physical practice is not a requirement to become a yoga teacher. However, having a regular practice and a good understanding of the different yoga styles and postures is important.
How much money can I make as a yoga teacher?
The earning potential for yoga teachers varies depending on factors such as location, experience, and the number of classes taught. In general, a full-time yoga teacher can earn around $30,000 to $80,000 per year.
Is it necessary to have a certification to teach yoga?
While certification is not required to teach yoga, it is highly recommended. Most studios and gyms prefer to hire certified yoga teachers, and many yoga organizations require certification for membership and insurance purposes.
How long does it take to complete a yoga teacher training program?
A 200-hour yoga teacher training program usually takes around 22-28days to complete, depending on the program's structure and scheduling. A 300-hour or 500-hour program may take longer, ranging from 50-60 days.
Can I teach yoga if I have a physical limitation or disability?
Yes, yoga is an inclusive practice, and teachers with physical limitations or disabilities can still teach yoga. In fact, it can be an advantage as it allows teachers to offer modifications and variations to their students that they have personal experience with.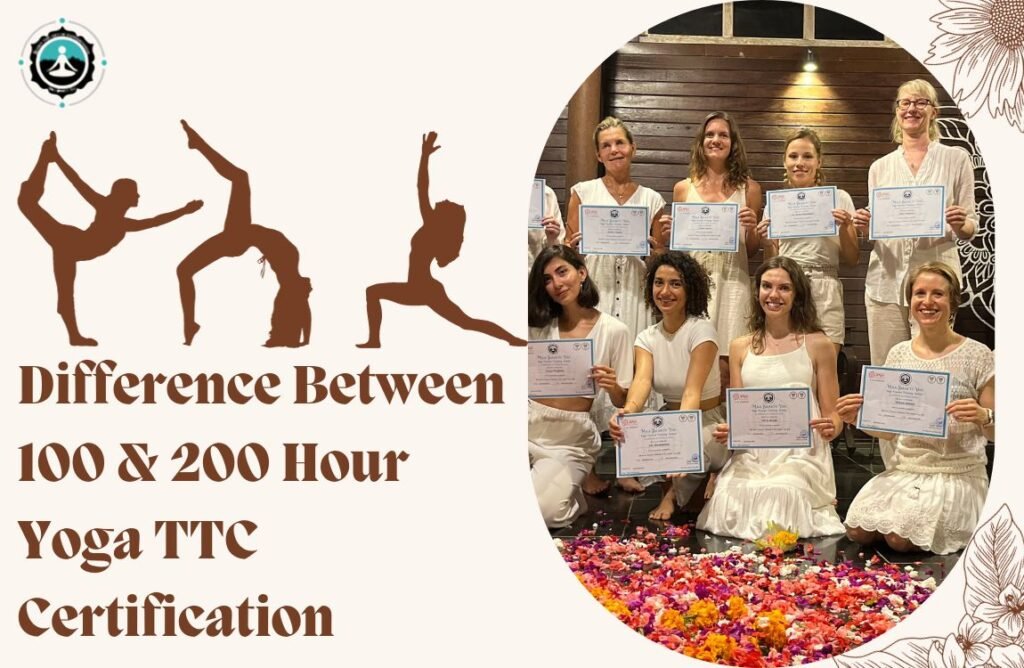 Yoga has evolved from a centuries-old practice into a global phenomenon, transcending...
Read More